Almost as exciting as the clothing being presented during fashion month are the countless shoe designs that go along with them. Every so often there's one or two designs that catch the attention of the style-set and ignite like wildfire. Thankfully, there are plenty of options sweeping the current runways like furry foot-wear from Altuzarra — a nod towards lockdown fashion — as well as party-ready heels that are decked in embellishments and other adornments. For those that are hoping to get ahead of the wave, below are list of all the trending fabrics, details, and silhouettes from the Spring/Summer 2022 season that are worth keeping an eye on.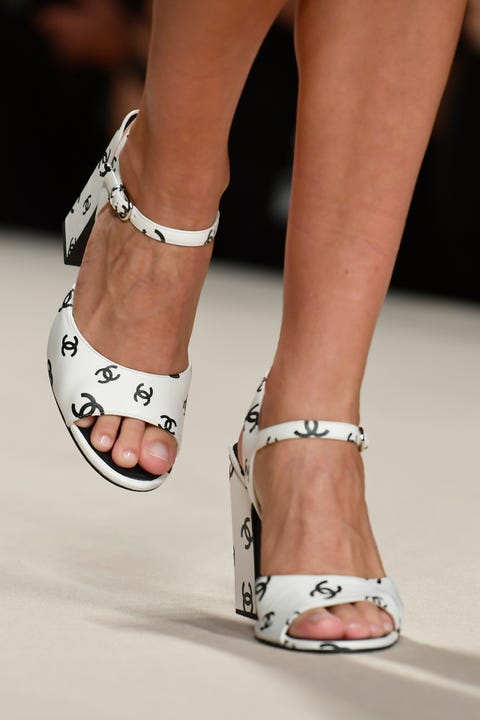 Chanel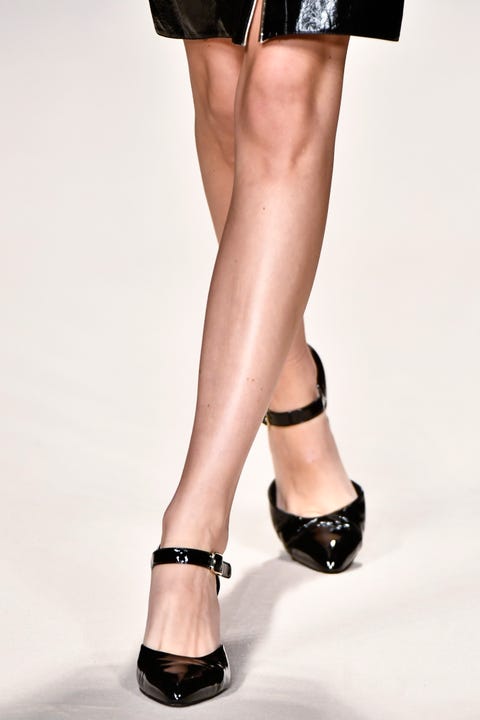 The classic Mary Jane is so quintessentially, Chanel.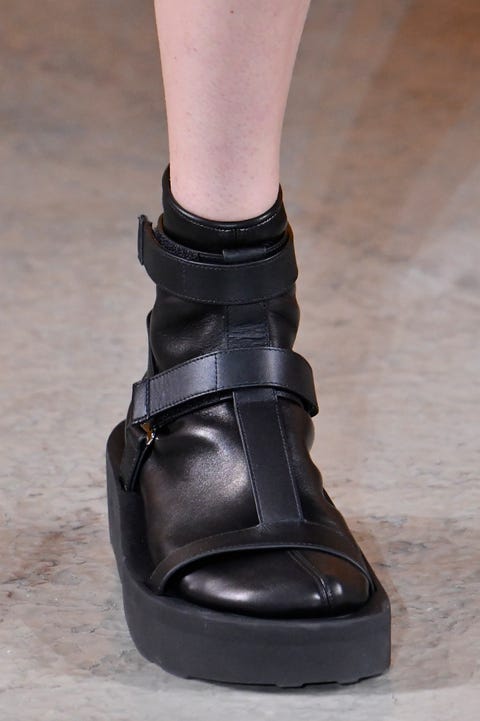 Hermès
We like our strappy sandals with matching leather socks.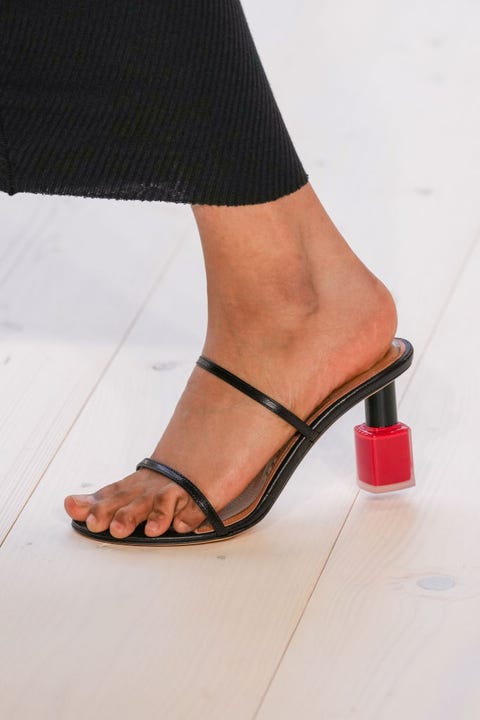 Loewe
According the brand, the shoes in the lineup are meant to represent fragility and spontaneity, while being a conversation starter at any event.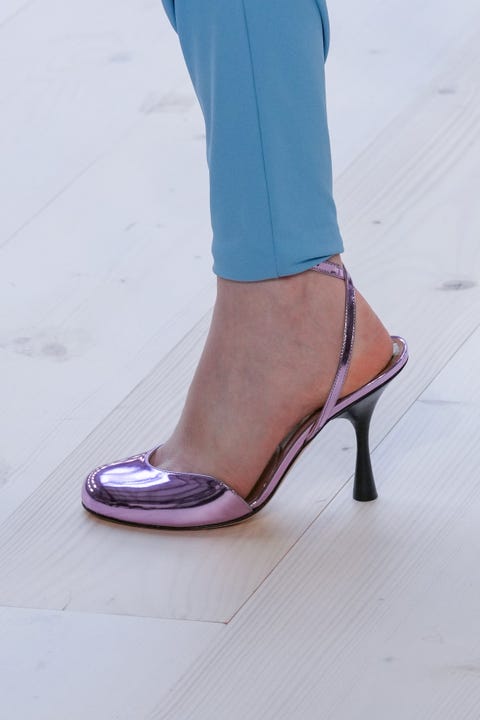 Loewe's runway will have you reconsidering everything you knew about round-toe shoes.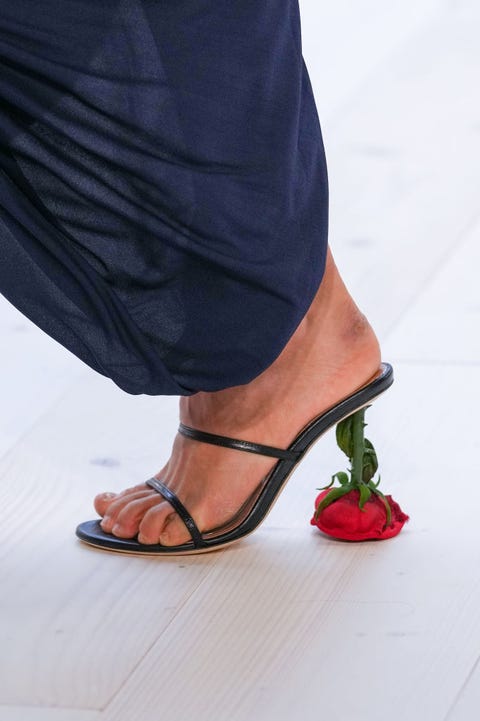 Each style with the artful heel is made from compostable leather to align with the brand's sustainability efforts.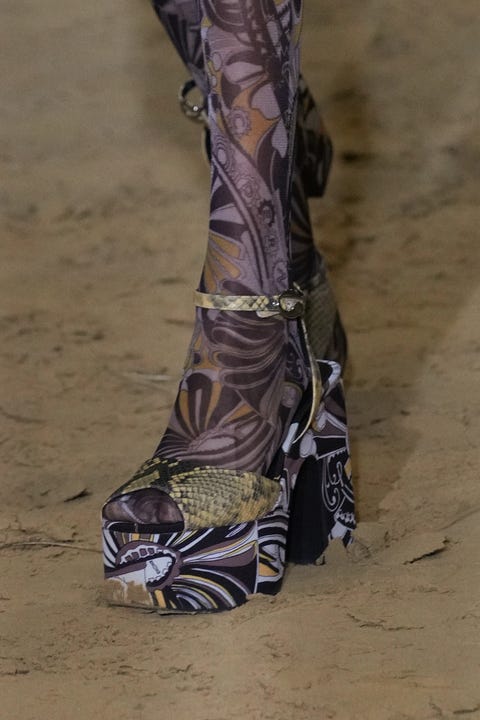 Coperni
Mixed-print shoes done the right way.
The only cowboy boots we want to wear next season.