We think that everyone should own at least one pair of ladies' sandals. There we said it. But, when it comes to buying them, we can fully appreciate how difficult it can be to pick the right ones. Do you go for those nice metallic flat sandals with the embellishments? Or what about those cute toe-post sandals with the funky bow? Decisions, decisions!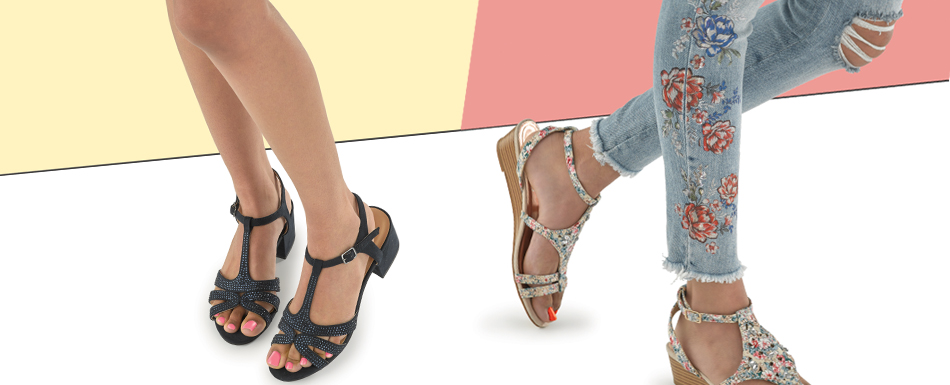 Buying sandals just because you like how they look is all well and good, but if you never wear them because they hurt your feet or they're too high, it's just a waste of money and storage space. And we really don't want that!
Like with any women's shoes, there are a few things you should consider when buying sandals; such as fit, practicality and style. Ultimately, you want maximum levels of comfort and wearing sandals shouldn't compromise that.
We're going to talk about what to look out for when buying sandals as well as offer up some tips and tricks to make sure you get the best deals.
What To Look For When Buying Women's Sandals
One of the best things about the weather getting warmer, is being able to ditch the boots and closed-toe shoes and replace them with a nice pair of summer sandals. Letting your feet breathe when it's warm outside is one of the kindest things you can do for them… So really, buying new sandals has health benefits too (but who needs an excuse, right?)!



When buying new sandals - regardless of style - we recommend always asking yourself the following questions:

What do you intend to wear them for? Are you planning on only wearing them at the beach? Are they to wear around the office as a replacement for regular shoes? It's always important to make sure that your sandals are practical for their intended use, as what works for one environment may not work in another. For example, high-heeled sandals are not a great move if you plan to be on your feet all day.
What is the best heel height for me? Not everyone is the same when it comes to heel height, some people can tolerate higher heels than others! The key is knowing your limit. If you find you struggle to walk with any semblance of normality while wearing heeled sandals, there's a strong chance they're wrong for you. Check out our handy guide for more information on choosing the right heel height for you.

Arched Feet

Do they offer the right amount of support? Many factors can contribute to the amount of support needed when it comes to sandals. Sandals bought for lounging around a pool won't really need to offer the same amount of support as a pair for walking around the shops. One of the biggest things to consider is the instep, a good instep will help prevent fallen arches which can be very painful. In addition to this, sandals with an ankle strap and heel cap will offer extra support and help prevent excessive amounts of movement.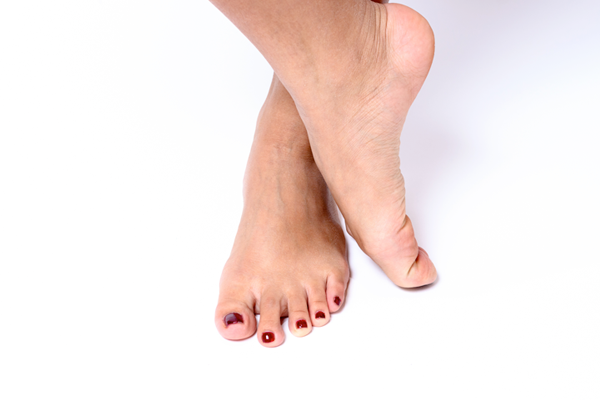 Are sandals comfortable? This probably sounds like a daft question but ultimately, it's one of the most important and often the one that's disregarded most quickly. It's easy to buy a pair of sandals with the intention of "breaking them in", but this can have serious consequences for your feet. Buying any footwear that doesn't fit correctly will not only compromise the health of your feet, but they'll most probably be a big waste of money too as you're less likely to wear them. Check out our shoe fitting guide for how best to ensure maximum comfort.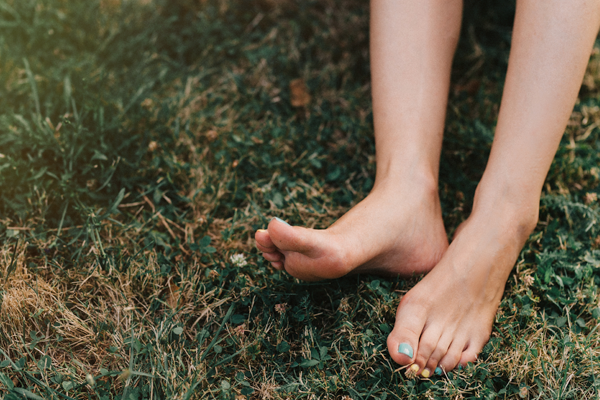 Love Sandals

Do you love them? What's the point in buying them if you don't, right? Everyone has their own sense of style and that shouldn't stop at sandals. There are so many different styles of sandals out there, in some ways, you might even be spoilt for choice. Do you go for the wedge sandals with ankle strap? Or what about the strappy flat sandals with a toe-post? Whatever you choose, always make sure you get the best out of them, we don't want you to waste money on an impulse buy!
Sorcing From"https://www.shoezone.com/Womens/Sandals/Womens-Sandals-Buying-Guide